Chayuth Singtongthumrongkul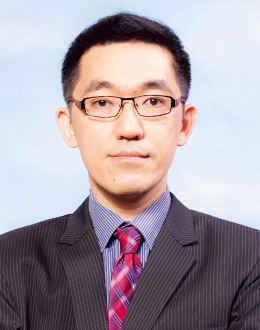 Chayuth Singtongthumrongkul has over 23 years of working experiences. Prior to joining ACIS, he started his career as an IT specialist in professional service firm. He also had experience in network engineering and project management. Since 2010, he has joined ACIS during which he has been involved in a number of information security related projects such as information security training. He is proficient in the areas of IT service management, information security management, fraud examination and project management.
Master of Business Administration, Assumption University
Bachelor of Engineering, Chulalongkorn University
Part-time Lecturer, Rangsit University
Committee, Information Systems Audit and Control Association
Certified Information Systems Security Professional (CISSP)
COBIT 5 Implementation
COBIT 5 Foundation
Certified Fraud Examiner (CFE)
ITIL Expert Certificate in IT Service Management
BCMS Auditor Conversion Training (ISO 22301:2012) (Attendance)
PECB Certified ISO/IEC 27001 Lead Implementer
PECB Certified ISO 22301 Lead Implementer
PECB Certified Trainer
Conducted training to clients in the areas of information security or related (e.g., assurance, cloud computing and big data, forensics, governance risk and compliance, information security, project and program management and software security).